Integration at the end of line the best solutions for the case or tray forming. to the format and necessary production.
The product does not leave the production line for final packing, which provides speed and efficiency for production.
Once the product is in the final packaging, we study the line to be able to integrate the best palletizing system for its transport and distribution.
Without leaving the production line, the end of thew process will be the protection of the already palletized product, we integrate the best packing of pallets for distribution.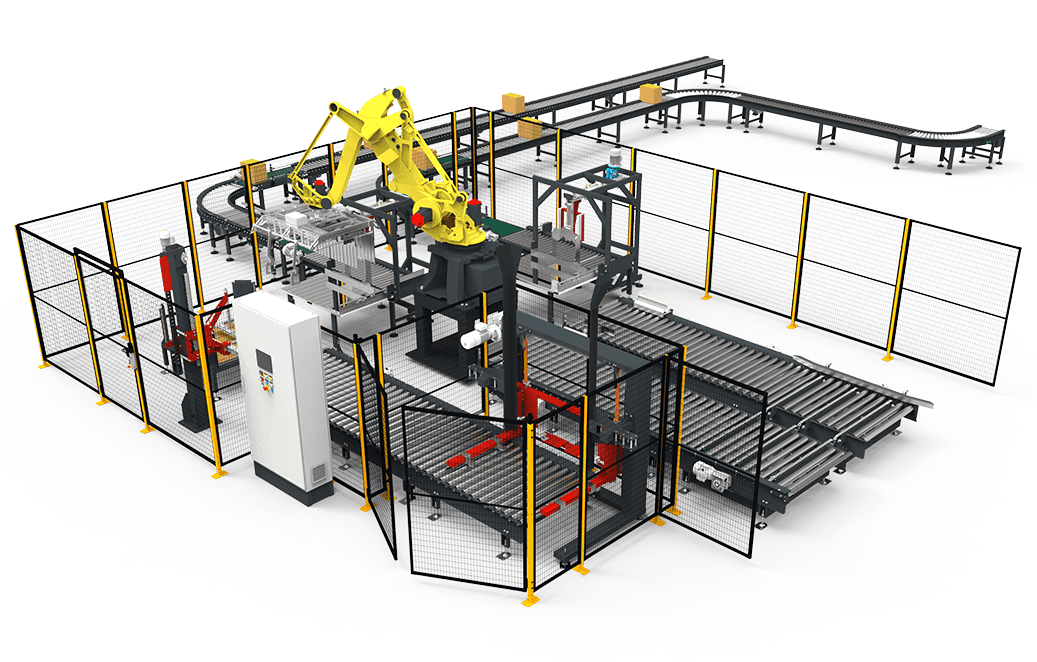 Example of a complete end of line with forming, picking and palletizing systems